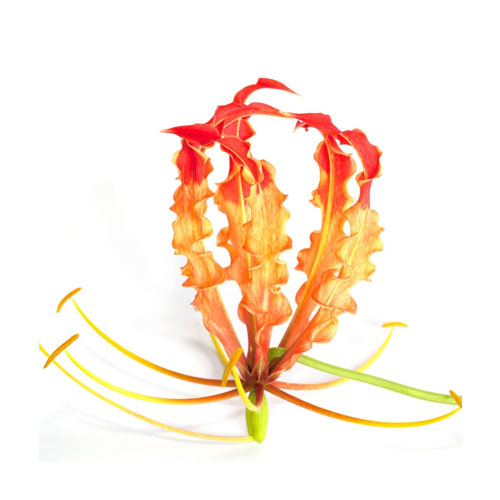 We're Ready to Start
Planning Your Event
Congratulations on your wedding or next big event! We're here to help you take the next step in designing and decorating with floral arrangements.
Packages
If you are looking for very simple themed florals for your wedding, or are on a tight budget, please do not worry! We have a variety of different specialty packages available to meet the needs of today's budget conscious brides. If you would like a package list emailed to you, please contact us and we will be happy to get that to you.
Fresh or Silk Flowers
We are connected with growers around the world so obtaining those "Hard to find" flowers becomes easy! Or maybe you prefer artificial flowers so you can keep your bouquet for years to come! Regardless of your preference, we only use the best quality flowers, from the best sources, to ensure our floral designs stand out above the rest.
Military/Police/Fire/EMS
As a "Thank You" to our client's who are active military, or are members of law enforcement, fire departments, or emergency medical services, we always offer a discount. We also offer special considerations for active military in regards to date reservations and contract details.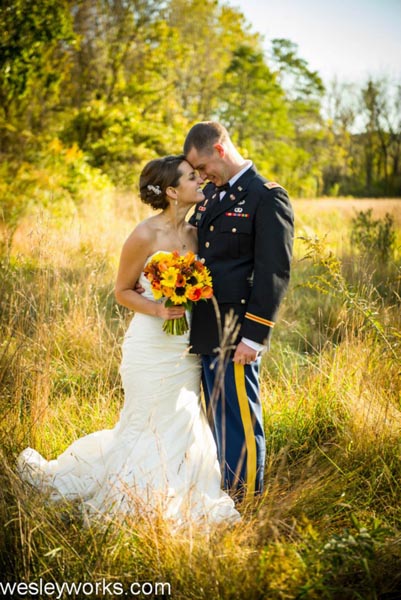 Consultations
I prefer to consult on-site at the venue that will be decorated to ensure we both are on the same page with design ideas. I will also travel to your home or location of choice, or at our North Whitehall Design Studio, whatever is most convenient for you! Consultations are available 7 days a week, any time of day. Anything I can do to help make event planning less of a headache, I will try my best to accomplish! All consultations are free.
Out of Town?
We offer phone consultations if you are not able to personally meet with us, and we are able to provide a quote via email as well! We have worked with clients around the world to plan local events in our area—many whom I never met until the day of the wedding or very close to it!
Delivery Area
We will travel anywhere for a very reasonable delivery fee. We have done weddings at West Point, New York, Philadelphia, Camden, Ocean City, Pocono's, Reading, Western PA, Hershey, Northern MD, Delaware, New Jersey and just about everywhere in between. Please contact us directly for an exact delivery quote based on your locations.
Servicing
If you need an extra set of hands for last minute set up requirements, picking up items, delivering items, assembling items, any miscellaneous request would fall under the servicing contract. You basically instruct your designer what you need done, by what time, all of these details will be accomplished for you, leaving you to enjoy your day without those minor little headaches! Leave it to us to help you!
Destination Weddings
We love to travel! We are willing to travel a significant distance to provide our signature designs! Regardless of where your event is being held, our team may be able to assist you! Please contact us directly for additional information or to request availability.
Doing it Yourself?
If you are trying to take the DIY route in regards to décor and florals, let us help you! Hire a designer to teach you how to design the specific items you need assistance with, obtain floral products at significantly reduced bulk rates, utilize our design studio and cooler if necessary, tools, etc. Looking for a fun day with the bridesmaids? Bring them all and enjoy playing with flowers and obtain a professional look, all in one shot!
Rentals
We have a large selection of rental items available to our clients for events. Chuppahs, archways, pedestals, many centerpiece options, material, and much more, are all available at very reasonable prices. We delivery, set up, and pick up all rental items, leaving you with no worries!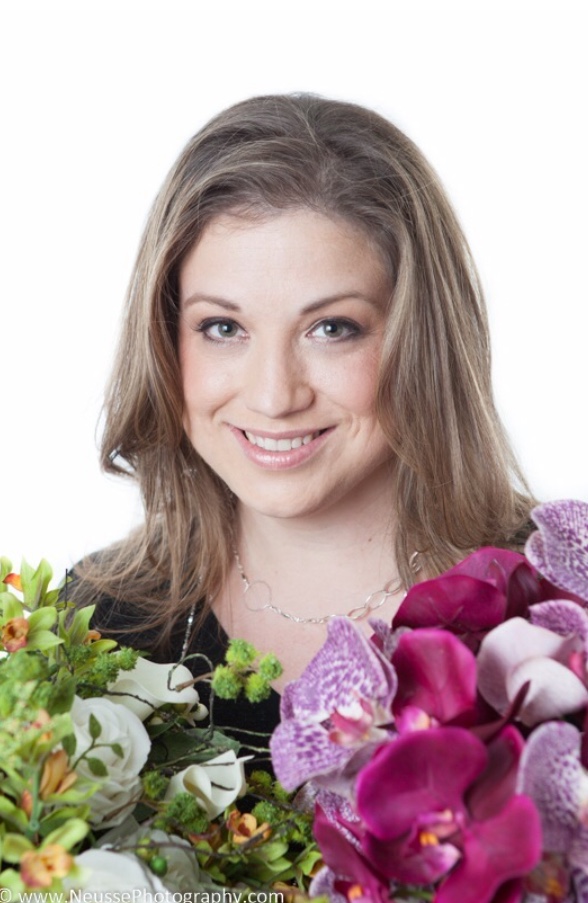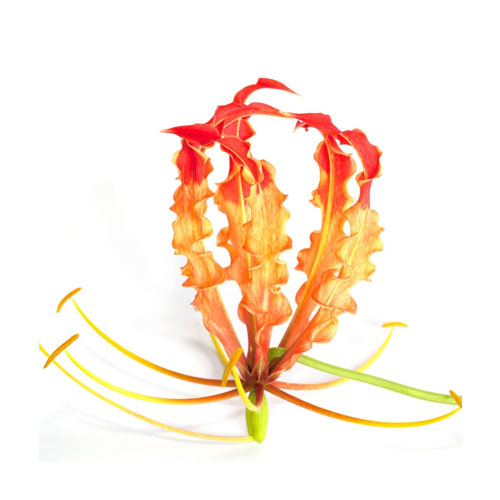 Meet Our Consultant
Kandice
Hello! Thank you for your interest in our specialty design studio! I ran the wedding and events portion of a large retail floral shop for 15 years, and have been designing for 20 years. I have designed thousands of events throughout the east coast! I adore my job and love sharing in your special events! I am very knowledgeable on fresh flowers, their care, design styles and techniques, colors, availability and everything in between!
I have been certified in Classical and Contemporary Wedding Design, European Design, European Master Certification Part 1, and Asian Influenced Design. My certifications have been distributed by Teleflora Education Headquarters located in Oklahoma City, OK. I also attend seminars and classes on a regular basis throughout the country to keep up to date on the latest design trends and styles.
In my 20 years of design experience, I have learned how to please every client and make each event we design customized, unique and special. Everything you have dreamed about for your event pertaining to flowers and décor will be happily accomplished for you. My goal is to make your event as perfect as possible, and to relieve as many headaches as I can!
About Your
Consultation
Once you choose a date and have design ideas, please contact me to schedule your first consultation. Your initial consultation, and all follow-up consultations, is free of charge, and usually takes approximately one hour. You are welcome to bring any pictures, dress swatches, or email prior any pinterest boards or ideas, you may have to help portray your desired ideas. If you do not have any ideas, no worries! I have a large collection of albums available to help!
Within 7 days of your initial consultation, you will receive a detailed description of everything discussed and prices. I require a deposit to be placed within 30 days of this estimate to guarantee the pricing on the estimate and date availability. We accept deposits 4 years in advance for all events. The earlier you meet with us, the better chance of having your date be available. I am a specialty events designer, I will only accept a limited number of events each day, my schedule tends to fill quickly.
Once your deposit is placed, I will consult with you as often as necessary, free of charge, until you feel confident in your selections. Whether it is once a week, or once a month, I am here to help you plan the event of your dreams! If you prefer to see a sample item, I will happily schedule that for you.
If there is anything I can be of assistance with, please do not hesitate to contact me at any time. Once a deposit is placed, you will be given my cell phone number, please feel free to text or call at any time. If I am not available at the time of your call, I will return your call within 24 hours.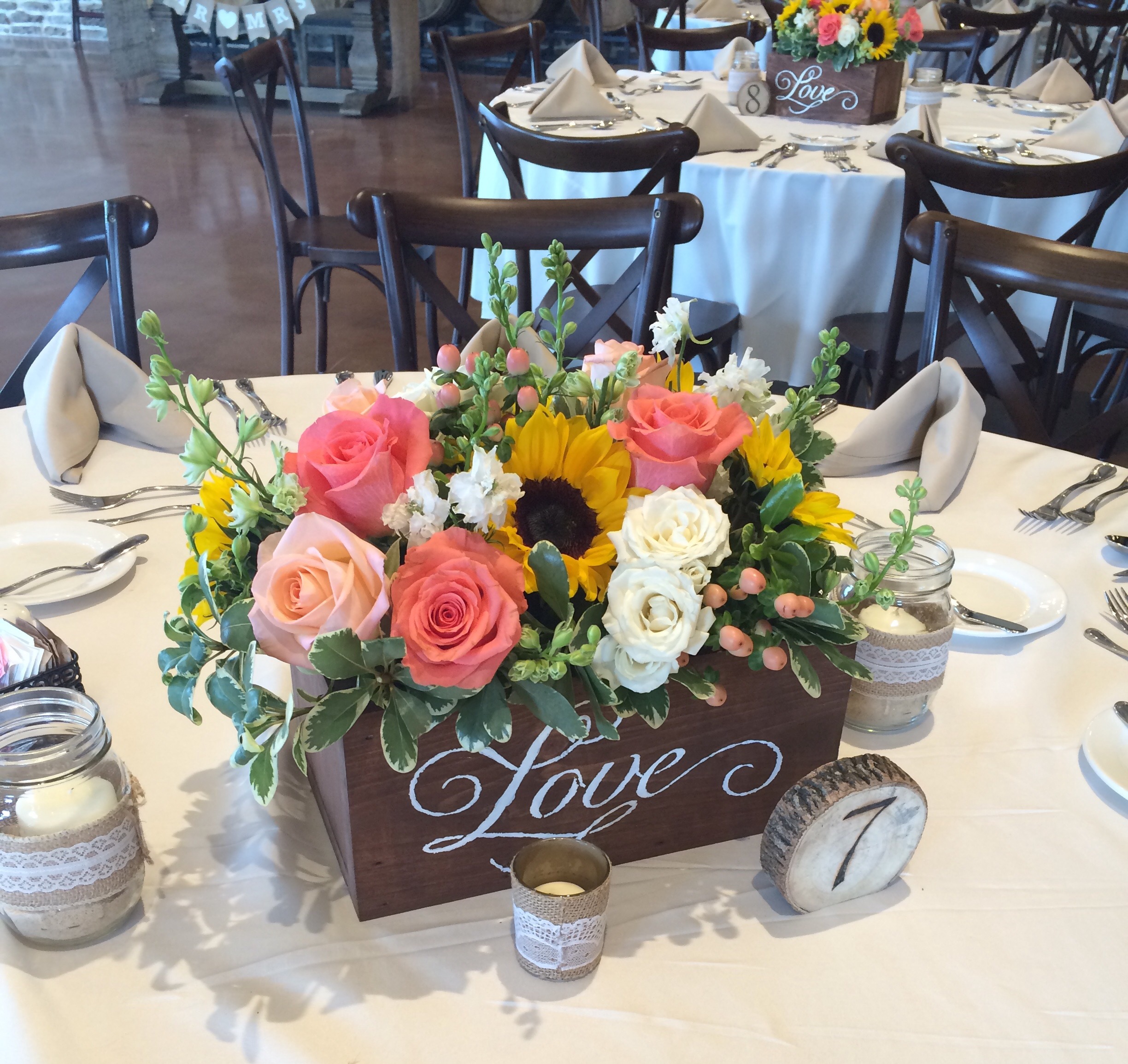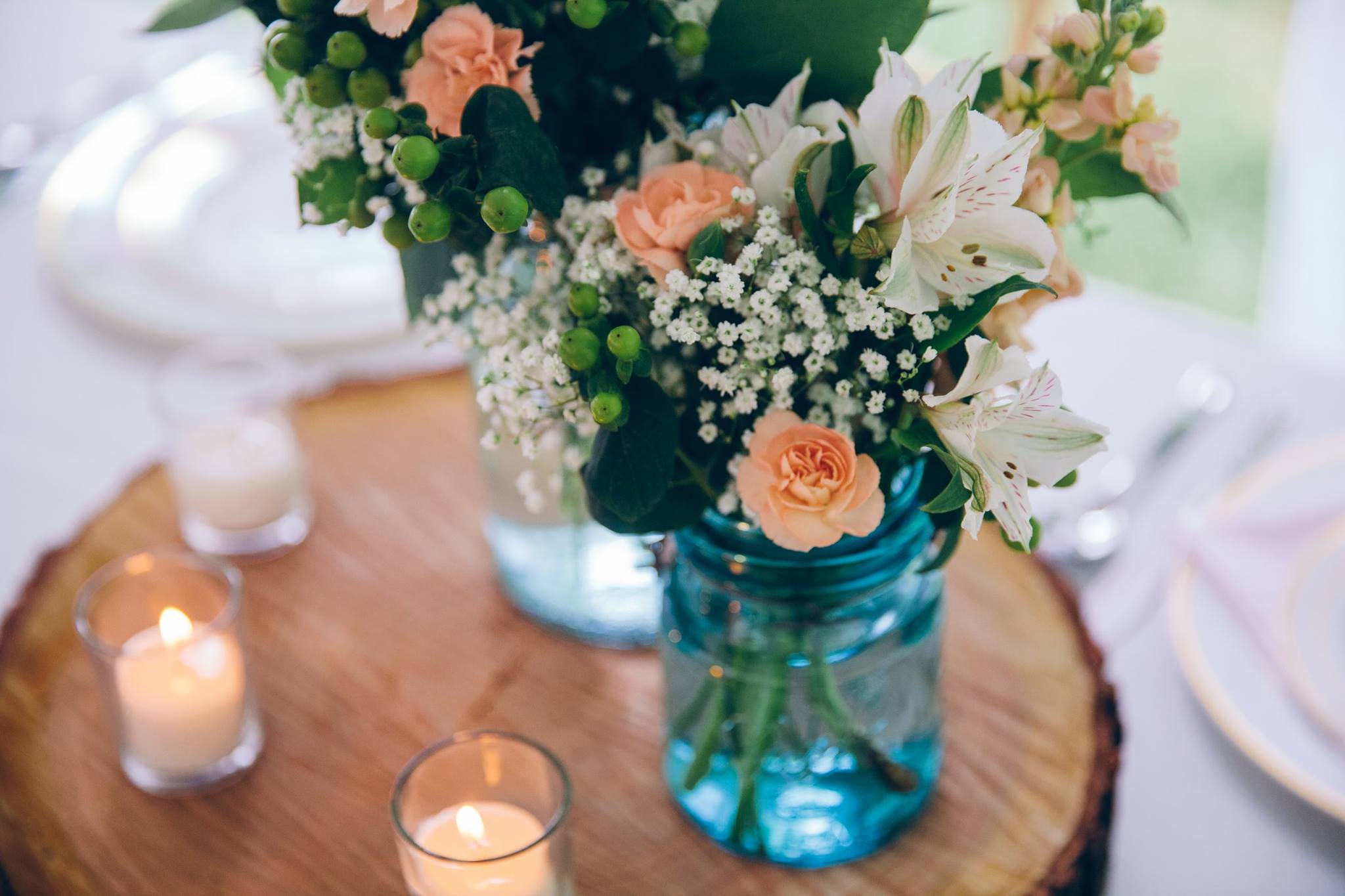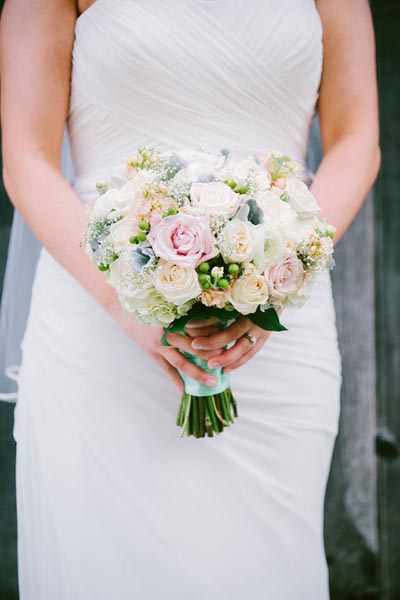 Simple & Easy to Follow
Our Timeline
Deposit: 10% of the total estimated balance is due to reserve your date. A contract will be sent to you at this time.
Mid-Payment: 25% of the total estimated balance is due 90 days prior to your event to secure all hard goods, vessels, etc. After this payment is received, a sample bouquet, centerpiece, etc., can be designed if requested free of charge at any time. If your event is booked within 90 days of your event date, a deposit of 35% will be requested to cover both the deposit and mid-payment portion.
Final Payment: Remaining balance is due 14 days prior to your event.
On your event day, relax! I will have it all taken care of, everything will be delivered on time, set up according to your contract, and exactly as planned! I will have my cell phone on me at all times the day of your event. Do not hesitate to call me if you have any questions or concerns on your event day!
If you have any questions, or would like to discuss your wedding details further, please feel free to contact me directly through this website, call me! Once a deposit is placed you will be given my direct cell number to reach me at any time with any questions you may have leading up to your big day!
I look forward to meeting you and helping you plan the event of your dreams!
Best wishes!
Kandice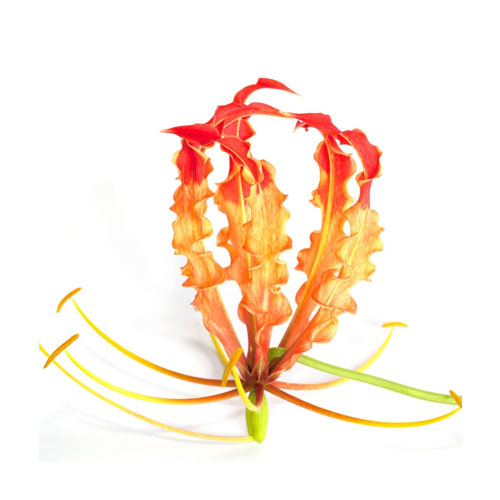 Wedding & Event
Flower Guarantee
We guarantee fresh, beautiful floral arrangements that will flourish throughout your entire wedding day creating beautiful memories from that day forward.
All fresh flowers will be top-quality flowers.

All fresh flowers will be the freshest available. We have formed relationships with specific growers that we have come to trust for quality and freshness. We choose the growers we work with, and have come to expect only the freshest flowers from them that we will stand behind and guarantee 100%.

All fresh flowers are transported in an air conditioned vehicle.

All fresh flower items will be delivered and set up by a professional, certified designer. Through this approach, we can guarantee that any "last minute" changes, or unexpected problems, be resolved in the most efficient and professional manner, which only the highest qualified designers can manage.

Before you walk up the aisle, you will absolutely love your bouquets.

All of your flowers will be delivered and set up prior to your photographer's arrival. This enables you and your bridesmaids to utilize your bouquets in all pictures.

All fresh flower arrangements and bouquets will be exactly as chosen with your consultant. Your consultant takes detailed notes and descriptions regarding each individual floral item. She then is the main designer responsible for all of your floral arrangements and designs. After several consultations with you, she will know the exact style, flowers, colors, and overall look that you will absolutely love.